QUESTION: What's The Diagnosis In This Child With Lower Extremity Pain?
.
A child presents with a PAINFUL lower extremity. The pediatric board question states that he also has "decreased exercise tolerance." You're asked to identify the disorder. His cardiac and pulmonary exam are unremarkable but an x-ray of a LONG BONE is shown with various findings. Of the multiple findings in the images below, the white arrow points to the "classic" finding associated with this disorder.
QUESTIONS:
1. Can you name the disorder?
2. Can you name the classic findings shown in the images?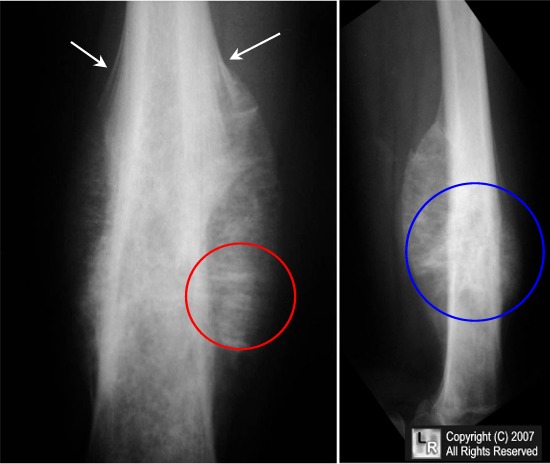 For the answer, CLICK HERE or just get the PBR core pediatric study guide.